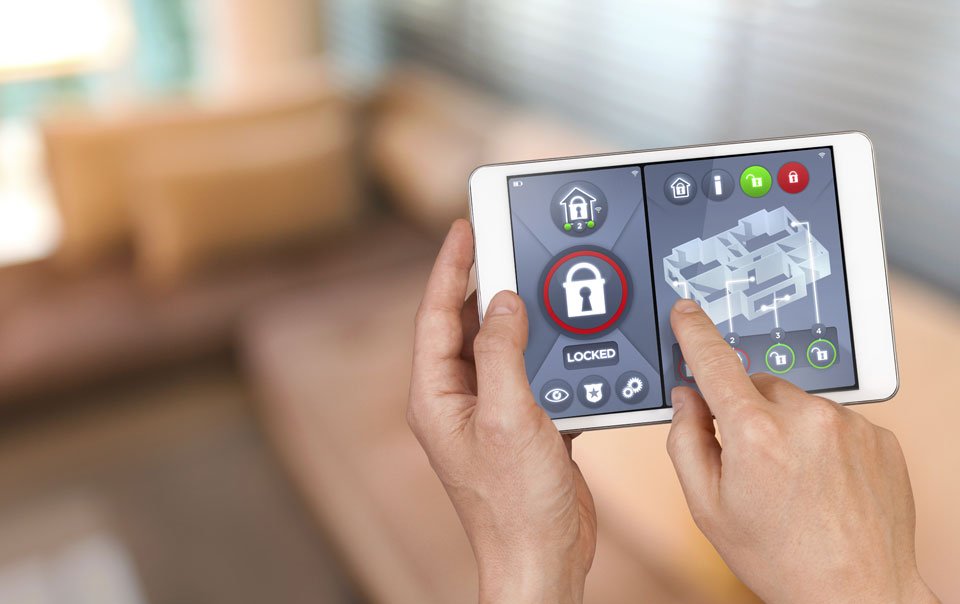 Have you been planning an upcoming family vacation, but you're apprehensive about leaving town and having your home left unattended? If so, a home security system can help bring you some comfort in knowing your property is safe and secure while you're away. Not only can you keep intruders out of your home, you can also monitor what's going on inside of your home. Here are a few ways you can keep your home and family safe and maybe save some money too.
Monitoring What's Happening Around the Clock
It's important to get in contact with a reputable security company to help evaluate the safety and security needs around your home. A home security system that fits within your budget should work for you and accommodate your lifestyle. Maybe you only want a few add-on's to an existing system, or you want a completely new and updated system. Choose the best option for your home by having a professional security specialist explain all of their products, including:
A closed-circuit television system
A DVR loop recording system
Window and door alarm alerts
Keypad and keychain remote
Motion detector with lights and alarm
All of these devices can work seamlessly together to create a solid system that you can feel confident with. Newer systems are also wireless, so you can get texts, emails and other alerts even when you're out of town.
Keeping Appliance Usage Energy Savvy
How can a security system cut down on your utility bills? If you install a smart home system that automates your energy efficient appliances, it can. At the touch of a button, or even remotely, you can program the keypad in your home to turn off your dishwasher, dryer and save on the energy it uses around the clock. Maybe you had a power outage at home and it tripped the GFCI switch. You can turn your refrigerator or freezer unit back on with a reboot of your home's power system. A smart home hub unit can also help slash your gas bill by controlling fluctuating temperatures. You can also utilize the settings on your thermostat to adjust the temperature control through the day while you're at work or when you're out of town for the weekend. A home automation system also provides an additional blanket of security because you can turn lights on and off and access different security cameras through your cellular device. Adjusting exterior lights and shutting driveway gates is a good way to thwart a possible break-in.
Prompting for Fire, Flood Or CO
Your security system when linked to a home automation system can save you on losing your home or encountering a medical emergency. This is because you can set it up to alert you when levels of CO or carbon monoxide are found in your home. It can also notify you if there is a flood occurring in your home or there is a presence of fire or smoke. This can mean the difference between catching a fire before it spreads and saving your carpeting or flooring from a major flood occurrence.
Saving Money on Calling Other Professionals
Calling in a plumber, electrician or other professional to service home issues can be pricey—especially if it's an emergency or after hours. With a security system that is linked to a smart hub, you'll be notified when there is a plumbing problem or an electrical device is not functioning properly. This pre-alert approach can help save you hundreds by making the necessary repairs yourself, and by having a minor issue fixed before it turns into a major one. A burned out light bulb or an overloaded outlet that keeps tripping your homes circuit breaker are two minor issues that warrant further evaluation. Not only can it save you on a huge future repair bill, it may also save your life—by notifying you of a potential fire hazard that could occur.
It's important to keep your home, family and all of your belongings safe and secure at all times. A home security and automation system takes your security to another level. Call in a home security company today to find the right system for your household.