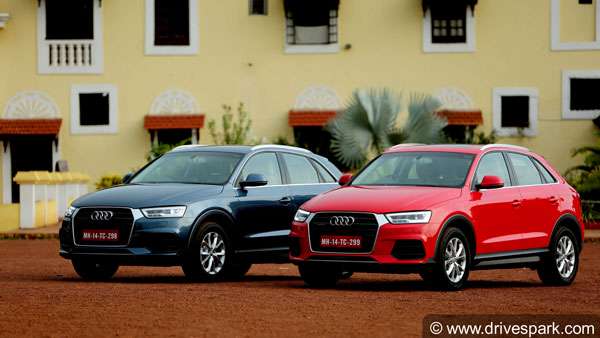 Things keep changing for people who constantly move from one place to another. Generally, people working in public sector companies move around the country as they are transferred from state to state. Private company's employees also might move due to a change in their job. With them, there is a chance that their family members also move around. Such changes mean that everything from housing to children's school needs to be changed.
Apart from such major changes, small changes also matter. For example, your vehicle needs to be re-registered when you move to another state. Regional Transport Office (RTO) rules need to be followed for vehicle transfer from one state to another. Read ahead to know intricacies associated with the vehicle transfer process.
NOC For Interstate Vehicle Transfer
Here's the tricky part of registering your vehicle in another Indian state. You need to first get a No Objection Certificate (NOC) from the RTO where your car is registered. In certain cases, you might also be needed to get an NOC from the police and traffic police departments. This process is necessary to know if there are any pending dues associated with your vehicle that need to be cleared before you move to another state.
For example, if you are moving from Maharashtra to Rajasthan, you need to get an NOC from your RTO Office in Maharashtra. Then you have to go to Rajasthan's RTO office and then re-register your car over there. The charges for this might vary from state to state. You need to submit certain documents like copy of car's Registration Certificate, RTO Online form 27 and 28, etc. for the process.
● What if the vehicle is purchased on loan?
The financial institution from where you have availed your car loan needs to be notified about your transfer to another location. You also need to get an NOC from that institution. For example, if you have taken a loan from a bank for your car, you need to follow the process stated by that bank regarding availing an NOC.
● What if you decide to not move to another state after getting the NOC
There might be cases where you reconsider the decision to move to another state and want to stay in your current location after getting the NOC. In such cases, you need to obtain a Non Utilization Certificate (NUC) from the RTO of the state in which you were going to go. In the above example, that state would be Rajasthan. However, this process might vary from state to state so consider accordingly.
Car Insurance In India
If you want to drive a car in India, you need to follow the rules and regulations associated with it. Purchasing an insurance policy for your car is a major aspect of it. The Motor Vehicles Act, 1988 makes it compulsory for car owners in India to insure their car before driving it on Indian roads. Driving without a valid insurance policy is a punishable offence. That is why, this also needs to be taken into consideration while moving around from state to state.
Although the car's insurance policy is valid throughout the country, you might need to make changes in it as your car's registration number will change if you move to another Indian state. This is because you will have to register your car in the new state's RTO office resulting in a change in the car's number plate.
It is mandatory to at least purchase a Third-party Liability policy for your vehicle. However, it is suggested to purchase a Comprehensive Car Insurance policy as it includes the mandatory Third-party coverage and also insures your car against risks such as accident, theft, and damage due to calamities. You can also increase the coverage of your policy by selecting appropriate Add-ons such as Roadside Assistance, Zero Depreciation, etc. Avail extensive insurance coverage and drive safely.