E-commerce is taking the developing world by storm. This is no understatement, as more and more entrepreneurs are launching their own online stores. This has proven a convenient way to make money.
However, most of these entrepreneurs are plunging into e-commerce unprepared. Lacking the right knowledge,  a number of them face disappointment.
E-commerce evolves everyday, and is changing the way entrepreneurs think. Planning to launch your own e-commerce store? Here are some of 6 common myths we've busted to help you understand the ecommerce way a little better.
Myth #1: Starting An Online Business Is Easy
Ask anyone how to start a online business, and they will say it's the easiest thing to do, as there is "no complication involved." While it's true that starting an online business is easier than starting a brick-and-mortar store, it is far from easy.
From building your website to getting a trademark for your domain name, the process involves a lot of steps. Online store builders like Shopify have simplified the process quite a bit, but there's still a lot you'll need to get done yourself.
Online store builders help you design your store, logo, SEO, and integrating payment gateways. However, you'll need to register your business, obtain a trademark, maintain inventory, and advertise. All these steps require a lot of dedication and effort from your end.
Myth #2: Starting An Online Business Requires No Money
It's absolutely impossible to start any business without capital. The amount of investment required in the case of online business is less than that of a physical business, though.
You can settle for free e-commerce website templates and cheap hosting. However, you cannot offer your customers a seamless shopping experience unless you have a proper e-commerce store. And, you'll need to make suitable investments to do so.
Moreover, you'll need money for buying the domain and registering it, registering the business, and integrating payment gateway solutions. These are things you simply cannot avoid.
Myth #3: Making Money On The Web Is Easy
You need to invest in marketing if you want to make money in ecommerce, and it isn't easy.
E-commerce isn't just about ensuring your website is up and running. You'll need to think about social commerce, invest in search engine optimization, advertise at the right place, and, most importantly, understand and cater to your target customers.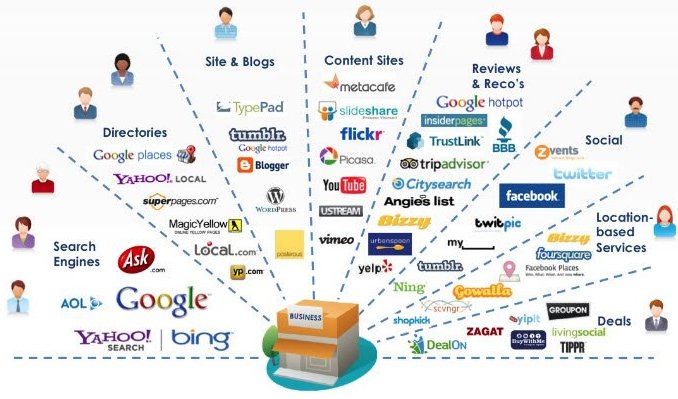 Making money on the web isn't easy unless you invest the required time and resources. Many entrepreneurs wrongly assume that marketing isn't as important with an e-commerce store.
However, people making money in e-commerce are usually people who market aggressively.
Myth #4: Customers Assume That Your Site Is Legitimate
Online shoppers are well-aware of online fraud. They are the last ones who would want to play around with their hard-earned money. Unless you make attempts to prove that your site is legitimate and secure, no customers will make a purchase from your store.
As an online store owner, it's your duty to protect your customers. You'll need to acquire SSL certificates to ensure customer information stays protected, for instance.
Myth #5: If Your Store Accepts PayPal And Credit Cards, It's Global
Logically, when your store is up there, anyone from any corner of the world has access to it.
However, that doesn't mean you should cater to a global audience. If you want to cater to international clients, it's important that you consider international trade laws, shipping costs, and currency conversion. Simply accepting credit cards or PayPal doesn't make you global.
Myth #6: You Don't Need Technical Knowledge To Run An E-Commerce Store
Having technical knowledge helps when you are planning to launch an e-commerce store. You can always hire experts to run your store and look after all its need. However, entrepreneurs who know their store inside-out tend to become successful.
Unless you run a huge store with thousands of employees, you'll need to run your store all by yourself. Nothing can substitute your intimate knowledge about the industry you want to cater to, your customers, your client, and your systems.
The only way to make your business successful is by avoiding the pitfalls we've talked about. Starting your dream store is both exciting and stressful. However, you'll need to stop believing in these myths if you want a competitive edge.