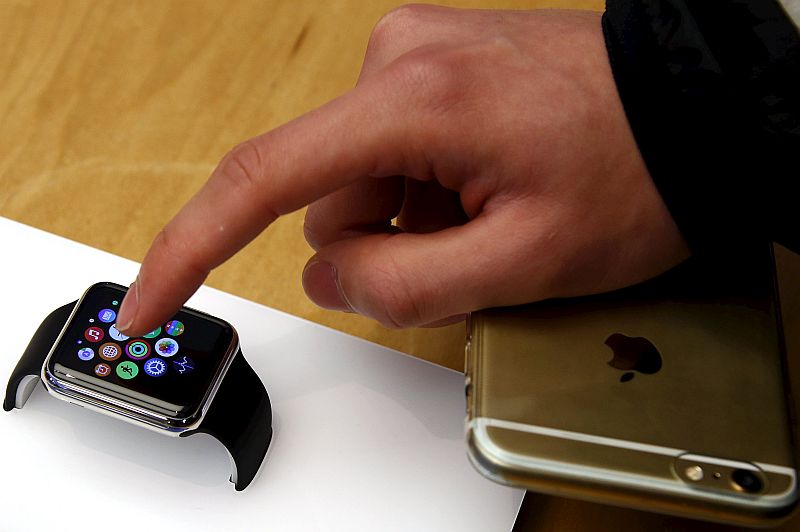 Apple is currently making headlines for its upcoming iPhone 7, but the company must be working on other products in its portfolio. A fresh round of leaks gives us more details on the company's efforts with the Apple Watch, and the rumoured integrated GPU display. There's also new a report that claims that Apple plans to rope in a third company to manufacture its Oled displays for its next year's iPhone.
Beginning with the Apple Watch, the Cupertino giant may be switching from LCD displays to Micro-LED displays for its 2017 iteration. Apple will reportedly not follow the same iPhone path for its smartwatch, and switch to the rumoured Oled displays. Instead, the company will opt for Micro-LED displays on the 2017 Apple Watch (claims Digitimes). Micro LED is equipped with better colour gamuts and brightness levels, when compared to LCD. It even uses less battery than LCD (hence more battery life on the Apple Watch), and can even be much thinner as it doesn't require backlighting.
It is worth noting, that Apple had acquired LuxVue Technology in 2014, a company that specialised in Micro-LED displays. It appears that Apple is looking to put that acquisition to some use in its Apple Watch next year.
Furthermore, the company is apparently not giving up on its display business just yet. While theThunderbolt Display has been officially discontinued, BuzzFeed reporter John Paczkowski citing people familiar with the matter claims that Apple is working on a new display with an integrated GPU, as was previously rumoured. The display is said to sport a 5K (5120×2880 pixels) resolution, and is expected to be called the 'Apple 5K Display'.
Lastly, the iPhone this year is expected to come with minimum design changes, with Apple stocking the big changes for the iPhone's 10-year anniversary next year. One of the big rumoured features for next year's iPhone is expected to be the switch to Oled displays. Now, Nikkei reports that Apple will rope in a third manufacturer to meet the demands of Oled displays for its iPhone. Alongside LG and Samsung, Foxconn-acquired Sharp will also be manufacturing the Oled displays for Apple.
"Sharp currently supplies display panels to Apple, but it does not own Oled technology yet. Foxconn has said it will invest 200 billion yen to help Sharp develop the technology," the report reads.
(Also see: iPhone 7 Release Date, Specifications, and All Other Rumours)
The iPhone 7 this year is expected to be unveiled in September. Rumours claim that Apple is releasingthree variants, and the larger iPhone 7 Plus will come with a dual camera setup, 3GB RAM, and a possible Smart Connector at the back.