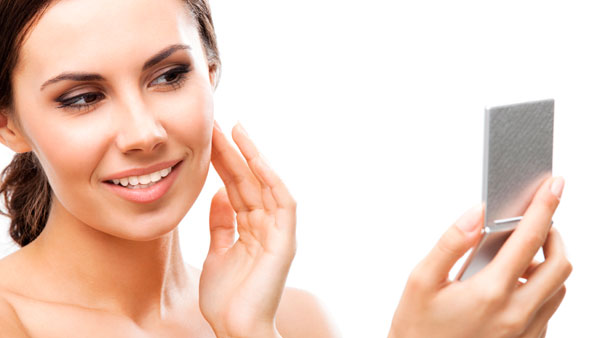 It's never too early to start caring for your skin; taking proper care of it early will result in skin that looks healthier and younger. No matter your age or the skin problems you wrestle with, there are steps you can take to help your skin look its best.
Treat Problem Areas with Light Therapy
You can treat existing damage to your skin in the form of redness, acne scars, age or sun spots, wrinkles and more with light therapy. Click here to learn more about the non-invasive procedure, which helps to heal and regenerate your skin by reducing inflammation and swelling, improving circulation and elevating ATP production.
Drink Enough Water
Studies have shown that 75 percent of Americans are chronically dehydrated; they turn to beverages full of caffeine, which is dehydrating, for an afternoon boost. In addition to causing a host of other problems, dehydration will make your skin look dull. When you're hydrated, it will look soft and bouncy.
Wash Your Face Religiously
This sounds obvious, but it's an important step that will keep oils and dirt from building up in your pores. You should wash your face twice a day—once in the morning and once at night. Additionally, consider exfoliating your face once a week to clear away dead skin.
Moisturize and Protect Your Skin
Moisturize your skin after each face wash in the morning and at night. Your morning moisturizer should contain sunscreen to protect it from the sun and you should wear sunscreen when you do activities outside; this will prevent sun spots in the long run. Persistently dry skin can also be helped by turning on a humidifier when you go to bed.
There are many easy preventative steps you can take to protect your skin and give it a healthy glow, as well as options to help it heal from the damage that has already taken place. With an early start and enough care, you can have skin that looks young and vibrant for years to come.