Timely renovation of bathroom is necessary more than homeowners think. Not only is it a place where people get their personal things done, but it has become the amazing respite that is worthy of a day tour spa. Hence, renovating a bathroom is necessary because firstly, it is a necessity and secondly, it keeps them working for us for years to come.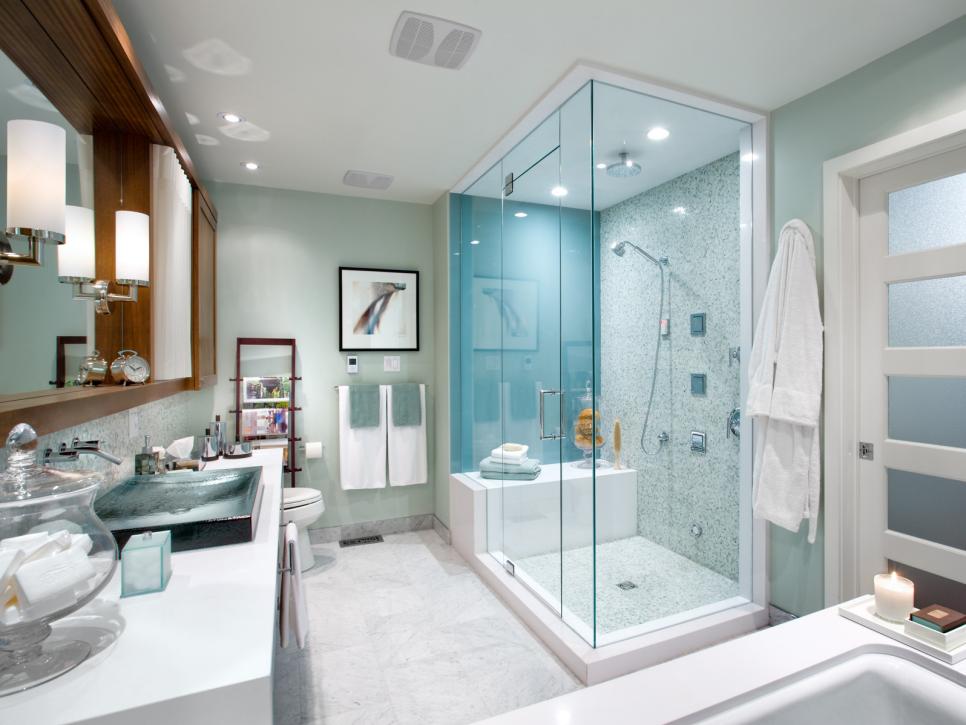 Here are some ideas to spice some things up and to make a breathtaking bathroom-
Who says bathtub has to be white?
Also, there is no need for a bathtub to be brand new. A simple errand to flea market or a cheap home décor shops will open up many other options for you. Since the price tag is probably a fraction of what you will spend for if you went shopping in a big store, there is much more room left for you to experiment. You can start with the door knobs, showerheads and door handles. It doesn't always have to be stainless steel or silver? You can easily find yourself some low maintenance rose gold-colored knobs and copper, which will look classy and creative. You can also paint your bathtub with beautiful neon colors or with the shocking shades such as turquoise or crimson. Create a bathroom you always wanted with your hands.
Leaving it unfinished
Beautiful and soul-stirring bathrooms are latest trends. Among the latest trend is an unfinished look of bathrooms. In present times, people appreciate the unfinished look which is basically varnished cement- no paint at all! Coupled with a little bit of creativity, exposed cement for the sink counter top looks good at every place. Aside from that, it's also a dream to maintain as cement finishes are easy to clean and requires no regular painting jobs.
Place ample storage
You should create a bathroom where there is ample place for storage. It's really a wonder that most bathrooms exist with little or no storage. If there is no storage in a bathroom, besides making it inconvenient it makes a place look small and even more unkempt. You should make some space for cabinets and drawers. Placing a full cabinet as the area for the sink is not just economical but it's also the current trend in terms of shabby chic/inspired bathrooms.
Remember to not have too many blind spots though
It is always recommended by experts that too many blind spots i.e. places you cannot reach or see is not a good thing. It must be avoided at all cost, as it is the fastest and easiest way to invite in all the pests and along with it dirt. You should instead, create a bathroom which can be easily cleaned at all the places and reached by a mop. Remember, only a neat and clean bathroom can look beautiful and can last for many years.
In the end, no matter how many professional bathroom renovators you consult, you'll need to first both your taste and desire. Though the above guidelines and advice of your bathroom renovation can save you money and time, you should never compromise on what you want.