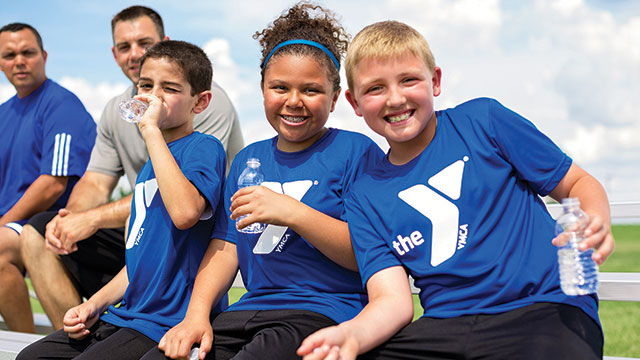 When you manage any type of sports team, you'll be faced with a plethora of details that need to be handled. From finding coaches, choosing uniforms, and organizing volunteers to scheduling games and keeping everyone up to date regarding any rain delays, cancellations or other changes to the schedule. In fact, it can seem overwhelming, especially if you don't have good sports scheduling software.
The Importance of Youth Sports
Youth sports play an important role for today's kids. Participating in sports can not only help to keep kids physically active, it can be an important factor in keeping weight at a healthy level. Of course, kids who get plenty of physical activity and who maintain a healthy weight are generally happier, plus they can minimize the risks for certain health conditions, such as diabetes and heart disease, which can affect them as they grow older.
Other advantages of participating in youth sports include better endurance, a boost in self-esteem, strengthening perseverance, and developing the ability to work as a member of a team. Kids need something that will help them feel good about themselves and age appropriate discipline as well as healthy competition can be just the ticket.
Finding the Right Youth Sports
There are typically many youth sports teams, ranging from little league to soccer teams, football, basketball, and more. Some kids like to participate in a variety of sports, while others pick one sport and dedicate their training to become the best they can be in that sport. If you live in an area that doesn't have a team that meets your child's age, ability or interest, you might want to get together with other parents to start your own league. Of course, you'll need to delegate various tasks, but in the long-run, the effort you put into developing a team can pay off for years to come.
Managing Your League
One of the difficult parts of managing a league is keeping track of teams, where they are playing, assigning umpires and coaches, as well as keeping everyone informed regarding field changes, weather cancellations and other important team information. An easy solution is to use software designed for scheduling sports teams. There are a number of different programs available, but reputable companies, such as Manage Your League, offer a scheduling software that will make scheduling as easy as possible.
Making sure that everyone knows where to be and when games are scheduled is an important part of managing any sports league. Fortunately, the right software can make it easy to keep everyone informed.