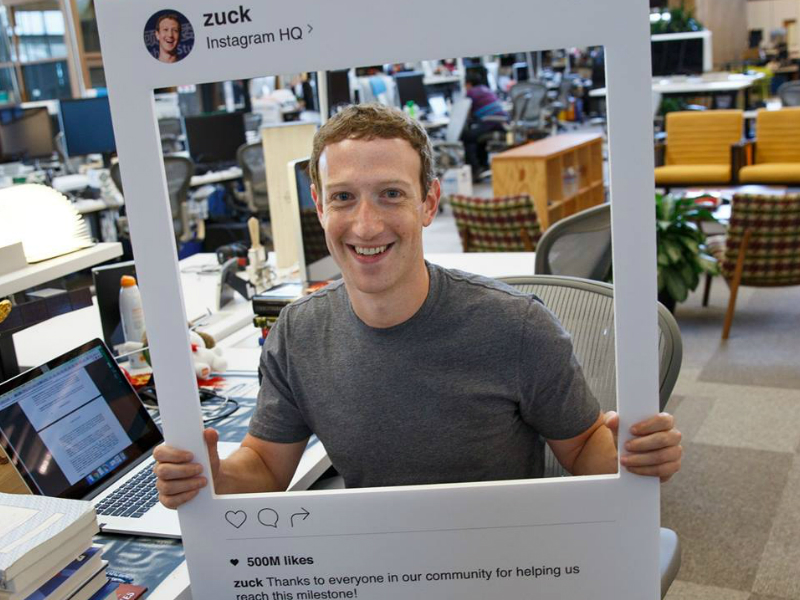 Not so long ago, Facebook CEO Mark Zuckerberg's Twitter and Pinterest accounts were compromisedbringing back the focus on best practices for Internet security. Zuckerberg of course must have switched to a stronger password, but a picture on social media has reveals some other security practices that Zuckerberg is employing to keep his personal data safe.
In a picture posted soon after Instagram hit 500 million monthly active users, Zuckerberg is seen sitting at his desk with an Instagram frame placard thanking users for the support. On his desk lie his MacBook and other things, and Chris Olson was the first one to notice that Zuckerberg had taped his webcam and microphone on his MacBook, in a bid to keep hackers at bay.
Sophisticated hackers could look into Zuckerberg's laptop through the audio and camera hardware, getting crucial information. Zuckerberg, in true Indian jugaad-style, has gone ahead and duct-taped the hackers out. Genius.
This was first reported by Gizmodo, and the report aptly noted that Zuckerberg's behaviour is quite ironical as Facebook makes money off user's collected data every day. The report also claims that the desk is most definitely his, as a live video walkthrough through the office some months ago, Zuckerberg himself had claimed this desk as his own.
Zuckerberg recently also did a live Q&A for one hour, a first from the Facebook headquarters. He answered many user questions, and touched upon topics around VR, artificial intelligence, upcoming features on Facebook, and much more. He even put a pin in the Reptilian Conspiracy, and announced that he is not a lizard.