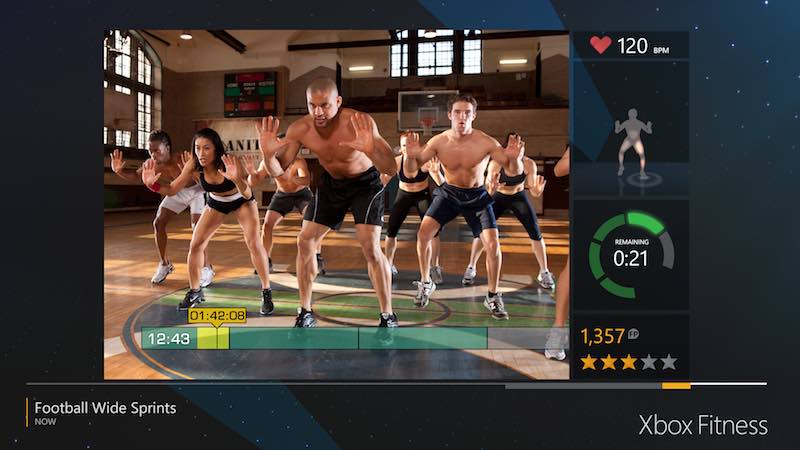 One of the last few remnants of Microsoft's approach to the Xbox One beyond gaming, Xbox Fitness has been shuttered. The fitness app utilised the Xbox One's Kinect camera to track heart rate and calories among other things. Now Microsoft has deemed that updating service has become unsustainable.
"Given the service relies on providing you with new and exciting content regularly, Microsoft has given much consideration to the reality updating the service regularly in order to sustain it," posted Erica Bell, Community Manager for Xbox Fitness. "Therefore, the decision has been made to scale back our support for Xbox Fitness over the next year, and we want to provide our users with a timeline of the changes you will see."
As of now, you will not be able to buy Xbox Fitness content. If you already purchased it, you will be able to play until June 30, 2017. On December 15, 2016, the app's promotion with Xbox Live Gold subscriptions wherein it is free will end.
Finally on July 1, 2017, Xbox Fitness and its related content will not be available. This includes content you've purchased. At that time, Xbox Fitness will no longer be available for download from Xbox Marketplace and content will not be available for play from the Xbox Marketplace nor within the app either. Xbox Fitness users will no longer be able access Xbox Fitness and the associated workouts.
Longtime users though, are livid if the comments on Microsoft's announcement are anything to go by.
"Are you serious? Xbox Fitness has a[n] amazing community with a lot of passionated people, why would you destroy this? And what about the workouts I paid for? The workouts were pretty expensive and now you´re saying that you´re shutting it down and I won´t be able to use it anymore? Who makes decisions like that?,"opined one user.
Others called Microsoft out on its lack of clarity for refunds if any.
"I understand no longer updating it. But why on earth would you stop supporting what already exists? People have already paid money for these fitness programs and now they are just going to disappear? That seems insane to me. Will there be refunds? At least allow people to download the routines and continue to use them on their machine even if it no longer tracks progress etc?," wrote another.
But perhaps the biggest sting for Xbox Fitness' users is the fact that all digital content eventually has an expiry date.
"My worst fears about buying into digital or cloud-dependent content are realized. Basically the message is: if you buy something on the cloud, plan on having it taken away from you before you're done with it, and don't expect a refund. I hope Microsoft is saving enough money to make up for the lost future revenue due to this message," said one irate Xbox user