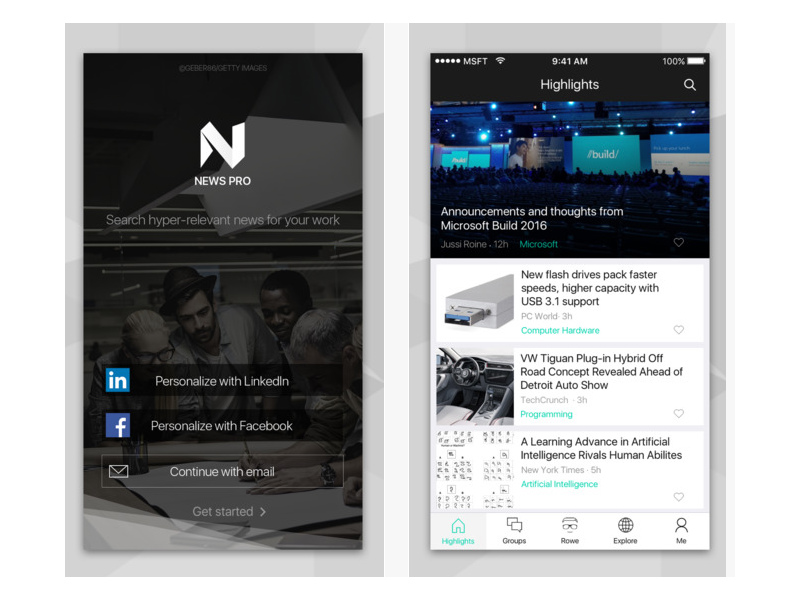 Microsoft has released an update for its News Pro app for iOS. Version 2.0 of the News Pro app brings in a lot of new features, but importantly adds a bot named Rowe. The bot understands the user's reading patterns, and recommends articles accordingly.
News Pro is the brainchild of Microsoft Garage – the experimental outlet of the Redmond-based company. The bot acts like a personal news assistant of sorts recommending news based on search words, websites visited frequently, and reading interests. It even recognizes images (Microsoft stresses on selfies) and gives suggestions of articles and stories based on the image (or a similar image).
The new version also brings the ability to Group chat. The group chat feature allows users to send articles to multiple people at one go. All the people on the group chat can comment and like the article shared. The company claims that Rowe understands the user's news interest over time, and dolls out the highlights based on that.
Microsoft Garage explains on its blog, "News Pro allows you to extend the scope of your daily news updates by suggesting new topics to search based off your current interests and by helping you discover websites where you can read articles that are interesting to you. You can also search for news related to any topic right in the app so you can always be fully informed."