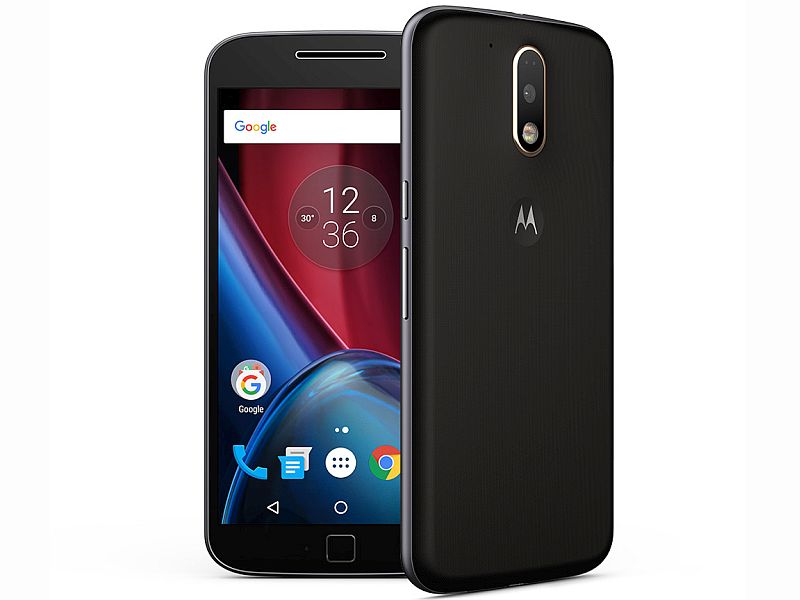 Lenovo-owned Motorola on Tuesday launched its fourth-generation Moto G smartphone in India. TheMoto G4 (and Moto G4 Plus) brings a lot of improvements over its predecessor. The Moto G4 Plus in particular ships with a fingerprint scanner which is the highlight of the handset.
At launch, Lenovo's Dillon Ye, Vice President, MBG Asia Pacific kicked off the event sharing some of the figures the company achieved in recent months in India. The Chinese company claimed that it was the second online smartphone brand apart from being second 4G smartphone brand in the country. In terms of value, Lenovo combined with Motorola claimed was the third top smartphone brand in value. The company also claimed that it was the fourth smartphone brand by volume.
At launch, Amit Boni, Country Manager, Motorola India said that the Indian market was the second biggest country for the company in terms of volume. The Brazilian market is still the biggest market for Motorola. To recall, Motorola initially launched the original Moto G back in November 2013 at an event in Sao Paulo, Brazil.
At the side-lines of the New Delhi event, Gadgets 360 got a chance to talk to Allison Yi, Director of Product Management, Motorola, who stressed that the company ahead of the launch of a new product looks at different consumer research data including usage patterns and usage behaviours. When asked how different the Indian market is compared to other markets, Yi said that India is quite different from other markets and added that it is definitely a "price conscious" market. She added that the company has to sometimes cut down on some of the features from the device to maintain a competitive price.
On being asked about the Moto Maker customisation offer, which has been available in select markets for several years. Allison Yi said, "We are still on working on it." The company also confirmed that the Moto G4 and Moto G4 Plus will be available in markets worldwide.
Out of the two new smartphones, the company revealed pricing and availability details of the Moto G4 Plus while said that the Moto G4 price will be announced near local launch.