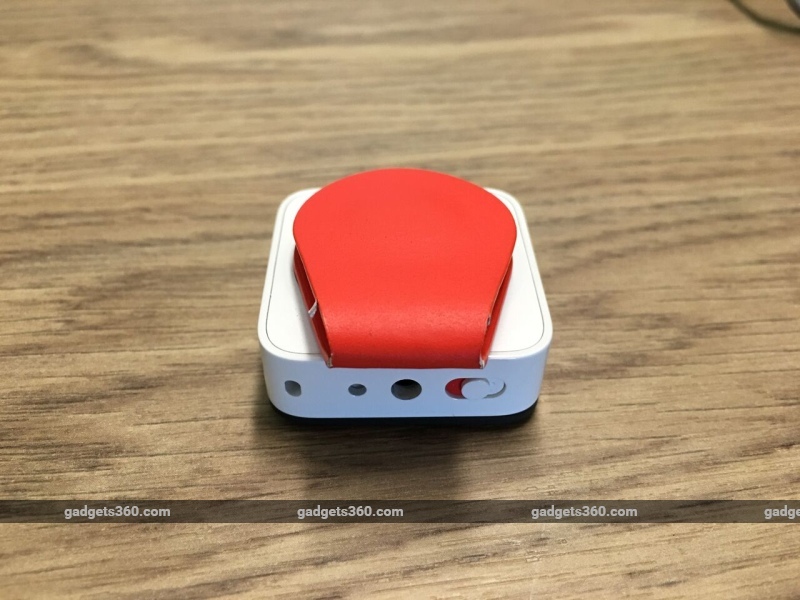 The tiny Pebble Core wearable, which could be an enabler for all kinds of IoT applications just announced support for Amazon's voice-based virtual assistant platform, Alexa. Pebble Core backers on Kickstarter will be the first to gain access to the feature when the device ships in January, according to ablog post by Pebble.
"Experiencing Amazon Alexa on-the-go right from Pebble Core is game-changing for wearable technology," said Pebble CEO Eric Migicovsky. "We're long-time fans of the powerful voice services Alexa delivers, and it only gets smarter and more useful over time. It's an approach we embrace with our own products."
The tiny wearable comes with a microphone, and with Alexa, you can use your voice to control a number of functions through the Pebble Core. For example, with Alexa, the Pebble Core can play songs, read the news, place e-commerce orders, or answer your questions.
In a conversation with Gadgets 360, Pebble Founder and CEO Eric Migicovsky had said that he sees the device as eminently "hackable" and predicted that the device could be used to add connectivity and intelligence across a wide variety of devices – with Alexa support, the Pebble Core also gets support for voice control, which could in theory be applied to the devices it connects to.