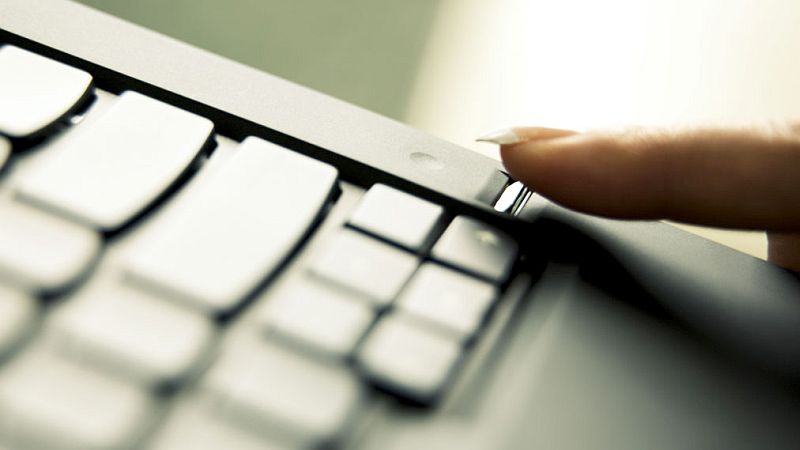 Synaptics, the company with a product portfolio of touch, display, and biometrics, has introduced its new biometric solution for PCs. The company's new "ultra-small" form factor USB dongle enables Natural ID secure fingerprint authentication on any PC. In the smartphone sphere, the company is best know for making fingerprint sensors for Samsung.
The firm explained that the new USB dongle, which features Synaptics' IronVeil 'Catalyst' sensor on board, is a turnkey solution for OEMs, ODMs, and private labels that will enable them to offer easy to use and inexpensive fingerprint module alternative for PCs. The new solution from Synaptics can be used on PCs that lack integrated biometric sensors. The new turnkey USB dongle is expected to sample in Q3 CY16 while mass production is expected to kick off in Q4 CY16.
"The dongle is a fully housed, ready-to-use fingerprint module small enough to remain unobtrusively installed in any notebook USB port," the company explains. The USB dongle uses Synaptics' Natural ID solutions that combines biometrics and advanced encryption.
The company stresses that the implementation of the new USB dongle biometric solution supports both Windows Hello and Microsoft Passport. It notes that the Natural ID solutions are FIDO Certified (Fast Identity Online) that means it provides broad compliance with an industry-wide ecosystem of products.
"Notebook buying cycles are historically much longer when compared to smartphones, and Synaptics' new USB-based fingerprint solution provides a cost effective and simple entry point to what I estimate to be 500 million Windows 10 systems via Windows Hello and Microsoft Passport by the end of 2016," said Patrick Moorhead, President and Principal Analyst at Moor Insights and Strategy.
Commenting on the launch, Godfrey Cheng, Vice President of Marketing, Human Interface Systems Division (HISD) Synaptics, said, "The rapid growth of online payments combined with the critical need for protecting access to PC data for businesses and consumers alike is driving the need for high performance biometric authentication. Our new USB fingerprint reader expands our line-up of PC peripherals, enabling our customers to offer consumers myriad options for adding fingerprint sensing to existing notebook and desktop PCs. This low cost turnkey solution can easily be bundled or sold separately."
Separately, speaking with Engadget at Computex, Synaptics revealed that the USB-based fingerprint module would cost OEMs roughly $40 a unit.
The company also showcased its under-glass fingerprint sensor at the trade show, a sensor that works below the glass on the trackpad of laptops and under the display of smartphones. Synaptics said the sensor would be ready for Windows Hello, and that it has improved its anti-spoofing technology for fingerprints. The company did not provide a timeline for rollout, which is unfortunate, as the technology would remove reliance on a secondary button or sensor that's separate from the laptop's trackpad or smartphone's display, freeing up space and providing more freedom to designers.