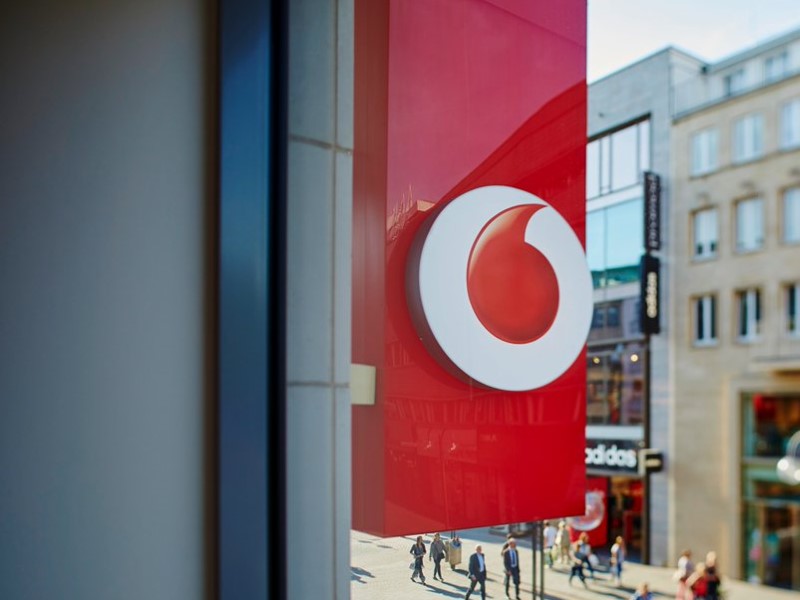 British telecoms giant Vodafone said Tuesday that it tumbled into a net loss last year, hit by a large tax charge in Luxembourg, restructuring costs and unfavourable currency moves.
Losses after taxation stood at GBP4.02 billion ($5.78 billion, EUR 5.10 billion or roughly Rs. 38,645 crores) in the year to the end of March, Vodafone said in a results statement.
That contrasted with a net profit of GBP5.76 billion in the previous 2014/2015 fiscal year.
Vodafone added that it took a vast GBP3.2-billion charge arising from the tax treatment of the revaluation of its investments in Luxembourg.
However, underlying profit – or earnings before interest, tax, depreciation and amortisation (EBITDA) – grew 2.7 percent to GBP11.6 billion.
Revenues dipped 3.0 percent to GBP40.97 billion last year, but rose by 2.3 percent on an organic basis.
"This has been a year of strong execution for the group, returning to organic growth in both revenue and EBITDA for the first time since 2008," said chief executive Vittorio Colao in the earnings release.
Growth was aided by emerging market operations in Africa, Middle East and Asia Pacific (AMAP), and also by restructuring measures.
"We achieved the first quarter of positive revenue growth in Europe since December 2010 while growth in AMAP accelerated with strong performance in South Africa, Turkey and Egypt," Colao said.